Curse of Dracula by Kathryn Ann Kingsley

My rating: 4 of 5 stars
I have only read one of Kathryn Ann Kingsley's books and I am a big fan of the way she writes. There is something beautiful and gothic in her prose that sucks me into her stories.
This book in particular was a sequel I have been meaning to read for months and I finally got around to it. I was really excited to finish Dracula's tale and find out what happens after our protagonist is left seeing the horror he is capable of.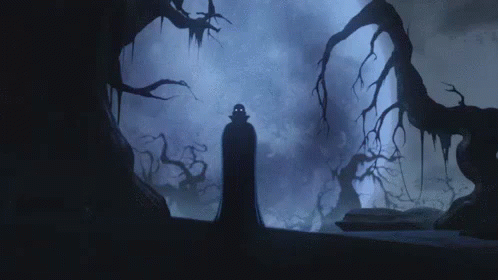 At first, I was excited because the book started off very strong and picked up right where the first one ended. Our protagonist is left with a very interesting internal conflict that is highlighted throughout the story. Her relationship with Dracula and how she feels about him was the most fascinating aspect of the book, hands down.
However, I was not a huge fan of one of the side plotlines concerning Bella. I really liked her as a character in the first book, but I was left confused about her motivations in this one. Although the author attempts to explain why she chooses to do what she does, I could not help but think of the other facets of the situation. For example, why was her relationship with the other two vampire hunters not thought of in all aspects? Why was the only reason Bella changed was because of the unfair societal expectations on her? Although the topics and themes of sexism, sexuality, and women's roles were impeccably explored, I wish that there was more complexity to the situation other than, "You are a woman that has been treated unfairly. Come join me in the dark side."
In other words, I wish that there was more of an internal struggle to turn her life upside-down. I also wish she had considered the career she had built as a monster hunter. She had been training and killing monsters for years. Certainly that should at least be considered and not thrown away so easily?
Other than that, I was pleasantly surprised by Maxine's choice and was happy with the outcome. I did not think it needed a "happily ever after" ending but, if you were afraid of not having one, do not fret. It does end with both Maxine and Dracula living that HEA that many are fond of.
To conclude, I liked this book. But, I did not like it as much as the first one.
I gave it a 3.5 star rating but rounded it to 4 stars. It is a dark tale with dark themes but there was never any moment where the lines of assault are "blurred". The author makes sure that every sexual act is given verbal consent and I greatly appreciate and give kudos for. That is one line I will never be willing to compromise as a reader and I give praise to the author for handling precarious situations with grace.

View all my reviews
Content Warning:
18+ book. There are several explicit sex scenes.
Favorite Quote
Humanity is its own downfall. No one else is to blame for their plight. Ignorance is their greatest sin.
Book Blurb
Maxine Parker expected to lose her life when the Vampire King swept through her city like a plague. She did not expect to lose her heart to him as well.

Caught between her desire to protect the living and her love for Dracula, she suddenly finds herself the enemy of the hunters who had once been her allies.

As the Vampire King unleashes his army of the damned and turns Boston into a sea of carnage, she must decide if she can love the monster for what he is, or if she must be the one to end his bloody crusade through history once and for all…