Spires by Briar Lee Mitchell

My rating: 4 of 5 stars
Something lurks beneath an old, German Cathedral–something dangerous and predatory. Vampire. When an explosion of fire releases Villicus from his prison, the creature escapes bent on revenge. His bloodlust cannot be contained and those who cruelly imprisoned him will be punished.
If you are looking for your next classic vampire story, look no further. From the first page, I was captivated. The premise grabbed me and I wanted to read more about Villicus and his plight of revenge. Although omniscient, the story is a well-crafted horror story filled with mysteries and violence. Add a dash of romance and you have Spires: a modern, gothic tale of vampires who seek power, money, and blood.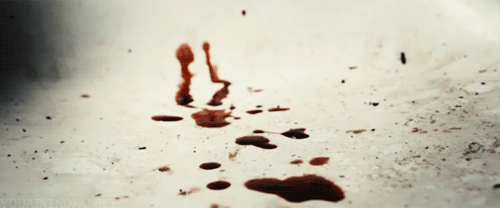 I love some good ol' fashion horror in my books from time to time and Mitchell's vampires did not disappoint. These creatures are terrifying and they hold no love in their hearts for humans. I love that they are actually monsters transformed and are not your typical, sympathetic creatures that are popular in media today.
Even though the story is told from multiple points of view, I was never confused about who we were following next. It was well executed and made for a well-rounded story.
I did dock points for my feelings about the ending which I felt was a little rushed and confusing.
In all, if you want to read something modern, a little frightening, and a little romantic, Spires is the book for you.

View all my reviews
Content Warning
Violence, sexual themes, and death
Favorite Quote
The years of waiting were over. Those who had imprisoned him, the same who had made him, must be found and dealt with. Villicus had a purpose again. He had survived.
Book Blurb
An explosion in a chemical factory turns an ancient German cathedral into an inferno. Unable to save the centuries-old structure, firemen and townspeople watch in horror and sadness as the venerable building, standing since the time of Charlemagne, crumbles to the ground in flames, smoke and ash.
The true horror though, is what had been imprisoned deep beneath the stone monstrosity and is released into an unsuspecting world. Villicus Shanks, a powerful vampire during the Middle Ages, a time when vampires warred amongst themselves to feed on the few humans left alive during the plague, was imprisoned by those who feared him the most—his own kind.
Let loose back into a world brimming with money, greed, power, and huge herds of people, Villicus's thirst for blood and revenge seems unquenchable until he meets Amanda Brax, a human woman, who steals the heart he thought he no longer possessed. His love for her is tested when he finds the two vampires who imprisoned him, Bale and Nikonar. The two bloodsuckers, who are shocked at his surviving such a lonely and devastating imprisonment, seek his destruction once more by trying to take Amanda from him.