I thought long and hard about this topic. I kept thinking about all the romantic films and books I have watched/read and had a difficult time determining which was the "most" romantic. However, there was one film that I had watched recently that I could not get out of my head.
Despite how you may feel about this film, I believe that the 2005 Pride and Prejudice is one of the most romantic movies I have ever watched.
Here is why:
The Music
Have you listened to the soundtrack recently?
There is something most… utterly enchanting and calming about that score. Even after watching it for the first time, there was something so nostalgic and beautiful that transported me to a far-off dreamy place.
I fall in love every time.
The Cinematography
Not only does the film sound good, it looks just as breathtaking. I mean…
C'mon:
The aesthetic just exudes romance.
Everything Else…
And by that I mean:
When they look at each other and then everyone else in the room just disappears! *sigh*
That hand flex. Okay?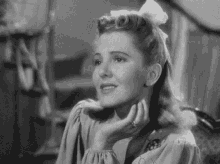 Gosh.
Let me tell you…
I swooned.
Not many movies have made me feel the same way as Mr. Darcy doing something as mundane as walking in the early dawn to meet his Elizabeth.
I rest my case.
Honorable Mention
Another film that made me feel similarly (score, cinematography, etc.) is this beautiful movie:
Just… gorgeous.
And the music? Just as magical.
I highly recommend it.
Let me know what romantic movies or books you love too. Each Wednesday, Long and Short Reviews hosts a weekly "blog hop". For more details on how to participate, please click here.