The Contortionist by Kathryn Ann Kingsley

My rating: 5 of 5 stars
Cora lives a mundane life, plagued by chronic pain. All of her dreams and goals have been put to a halt and she resigns herself to a boring job that she's overqualified for. But when a certain circus comes to town, Cora wishes to relive some of her childhood joy. However, things are not what they seem and something strange lurks within.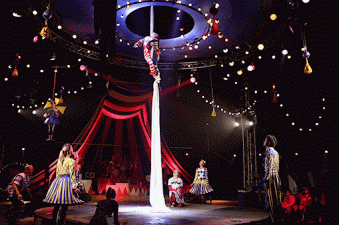 Read this just in time for Valentine's Day weekend. Kathryn Ann Kingsley has captivated me again with this dark, horror romance. I have not read any circus themed books before and boy was I missing out. Kingsley crafts a tale that perfectly blends mystery and creepiness that devoured me whole.
Cora is an extremely likable and sympathetic character. Her voice throughout the story was well-balanced and interesting to read. I was also impressed by the way her chronic pain was portrayed throughout the story. I myself do not suffer from any chronic pain, but I have a brother in law who does. I applaud the author for the raw, and honest portrayal of such afflictions.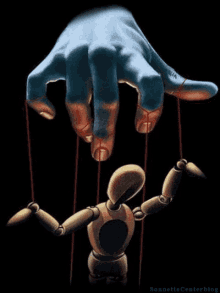 And the Puppeteer? Oooh! Talk about creepy. This character is deliciously insane with a mysterious past that I am dying to read about. I love that his possessiveness of Cora turns her off and she is ready to GTFO. All of their interactions together felt real. There was never a moment where I rolled my eyes and said, "girl, really?" Cora is very level-headed and she knows danger when she sees it. She is not stupid and she reacts like a normal person.
However, I am genuinely curious to see how their relationship develops in the sequel. I finished the book in one day and I downloaded the sequel equally as fast. I cannot wait.
To end, all I have to say is, "don't go through the dark path!"

View all my reviews
Content Warning
Dark, creepy shenanigans. But, otherwise clean read.
Favorite quote
Not all monsters needed a scary backdrop to be terrifying. In fact, some were more frightening without one.
Book Blurb
Come one, come all, to Harrow Faire…and greet your sweetest nightmare.
Cora Glass's humdrum existence as a bank teller flips upside down when a long-abandoned circus mysteriously returns to life. But the entry fee to this big top show is far more than Cora bargained for.
A deal struck.
A soul…stuck.
As Harrow Faire shines a spotlight on Cora, she discovers there are far more secrets in that three-ring nightmare than she could possibly imagine. Trapped in the world of the fiendish and alluring man known as the Puppeteer, Cora finds herself caught in a war between him and the reclusive Mr. Harrow. Both parties will stop at nothing—even murder—to get what they want.
And what they want…is her.
__________________
If you're drawn to compelling villains and sinister love stories, The Contortionist—book one of the Harrow Faire series by Kathryn Ann Kingsley—is your next book obsession! Dark fantasy and occult horror blend seamlessly with romance in this gripping page-turner!