The Clown by Kathryn Ann Kingsley

My rating: 4 of 5 stars

There is no way out and Cora has finally accepted her fate. Stuck in an "inversion"–a pocket dimension–her attraction for a dangerous man deepens. But, acceptance does not mean peace and there are other dangers in the form of smiling faces.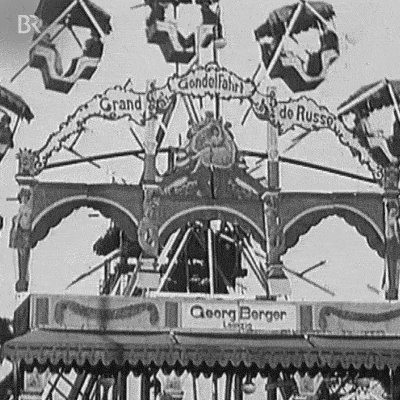 The writing in this story is phenomenal. Kingsley has always captured my heart by the poetic way she strings words together. It is modern, dark, but also classic in a "creepy-vintage-circus" way that I love.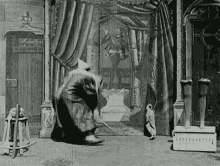 Cora continues to be my favorite in this series. I am really attached to her and love the way she handles situations. She is growing as a character and really blooming into her new role in the Faire. I also love how organic and sweet her interactions are with Clown. Although his intentions are vague and ominous, his POV was a welcome addition to the story.
As for Simon? His wicked antics were amped UP. The reader is reminded again that he is not a "good" man and he is very much still insane. There were moments where I was turned off by his toxic behavior but Kingsley still does a good job stating that these behaviors are NOT right but this is who he is. Despite this, he proved to have other sides that were soft and fluffy.
The first two books did not have any sex in them but this book seems to have made up for that fact. The heat level is REAL my friends. If you were wondering when that was going to happen… trust me, you will find it here. However, I was a little disappointed by how it all led to that moment. The first two books were leading up to this and yet, it fell a little flat to me.
I personally read romance for the romance and not the sex and there was an abundance of it. But for those who look for that in your books, it was… NOT vanilla to say the least. Despite this, I still enjoyed it and understand that this is an adult book, a DARK one at that, and those who want that HEAT will be very pleased.
Plot-wise, there was not a whole lot going on besides Cora and Simon's relationship. I really like that but I found that I was not devouring this one as much as the first two. The ending, however, was great and I was pleased by the outcome.
In all, I enjoyed it and will come back for more.
Favorite Quote
"First of all, I'm not your boss. Second of all, I'm not stupid enough to waste my breath. And third, I don't want to fix you, Simon." She snickered. "Anybody who looks at you and goes, 'he's just moody and misunderstood, I can fix him with a little casual sex,' needs to get their own freaking head examined." She set down her coffee mug. "I know exactly who you are. Do I approve of your puppets? No. But I didn't go into this naïve. Whatever the hell 'this' is."
Book Blurb
A friendly face and laughing heart…will be what tears her soul apart.
Finally accepting that there would be no leaving Harrow Faire, Cora sets out to try to find her new way of life as part of the Family. With that comes her slow acceptance of her attraction toward and, even worse, her feelings for the Puppeteer.
But just as things seemed to be falling into a pattern, things turn upside down—seemingly literally—as Harrow Faire enters "the Inversion." And her troubles don't end there when the mute Clown takes a keen interest in her. One that she doesn't understand until it's too late.
Mr. Harrow took her from her life to become the Contortionist. But it seems…the Faire itself has other plans.
__________________
If you're drawn to compelling villains and sinister love stories, The Clown—book three of the Harrow Faire series by Kathryn Ann Kingsley—is your next book obsession! Dark fantasy and occult horror blend seamlessly with romance in this gripping page-turner!