Caraval by Stephanie Garber

My rating: 5 of 5 stars
Scarlett has dreamed of Caraval–a place of magic and wishes. However, she is trapped on her island, promised to be married to a man she has never met. When her sister, Donatella, schemes to take them both to Caraval, nothing is as it seems and Scarlett must race against time to win the game.
I was recommended this book and wow… I loved it.
Caraval is a magical place that swept me off my feet. The magic is whimsical and I loved that timeless, yet odd aura that the game exuded. It was definitely an Alice and Wonderland and creepy carnival mashup.
Scarlett was a very sympathetic character to me. I could relate to her anxieties and fears very well. I liked that she was a worried sister anxious to return home to avoid their father's wrath. Even though she thought of those things often, it did not bother me in the slightest because I felt like it was real. She was a real person who was very scared and I would be thinking of those things as often as she did as well. As an anxious person myself, I can attest to the obsessive thoughts and so I believe the author nailed that on the head.
The plot was also very intriguing to me. There were so many surprises that kept me on my toes. Everything that I had guessed would happen, the plot would take and turn on its head. It was a trip that I really enjoyed all the way to the end.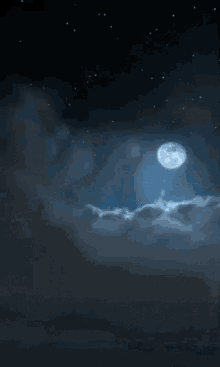 Writing-wise, I enjoyed Garber's whimsical metaphors. It is very poetic and feels very… "Alice and Wonderland" to me which I appreciated. Some may not like the way she writes, things like:
"He tasted like midnight and wind, and shades of rich brown and light blue. Colors that made her feel safe and guarded."

Stephanie Garber
I know tasting midnight is impossible but it does provide interesting imagery for the reader to interpret. And honestly? I like it and I believe it added to the overall atmosphere of the book.
I also enjoyed the romance and felt that despite the short amount of time Scarlett had with Julian, their relationship progressed naturally. Honestly, I was surprised by how it all turned out but was also very pleased as well.
In all, Caraval is a fun book filled with twists and turns and above all: magic. I also loved the themes of getting over your fears and learning to be bold and take fate into your own hands. I struggle with being brave and taking chances in life and so I feel like this was a book that spoke to me personally. I cannot wait to read the sequel.
Book Information
Heat level: Clean
Content Warning: Parental abuse and suicide
Audience: Young Adult
Genre: Fantasy Romance
Favorite Quote
"Every person has the power to change their fate if they are brave enough to fight for what they desire more than anything."

Stephanie Garber
Book Blurb
Scarlett Dragna has never left the tiny island where she and her sister, Tella, live with their powerful, and cruel, father. Now Scarlett's father has arranged a marriage for her, and Scarlett thinks her dreams of seeing Caraval—the faraway, once-a-year performance where the audience participates in the show—are over.
But this year, Scarlett's long-dreamt-of invitation finally arrives. With the help of a mysterious sailor, Tella whisks Scarlett away to the show. Only, as soon as they arrive, Tella is kidnapped by Caraval's mastermind organizer, Legend. It turns out that this season's Caraval revolves around Tella, and whoever finds her first is the winner.
Scarlett has been told that everything that happens during Caraval is only an elaborate performance. Nevertheless she becomes enmeshed in a game of love, heartbreak, and magic.