Longing for Home by Sarah M. Eden

My rating: 5 of 5 stars

Far from home, Katie comes to Hope Springs in hopes to save money and return to Ireland. But, when she arrives at her new job as a housekeeper, there is a misunderstanding between her and her new employer and she risks being put out on the streets. After coming to an agreement with him, Katie finds that the town is more of a handful than she bargained for and gets swept in the heart of the conflict for better or for worse.
Longing for Home is the first out of six in the Longing for Home series. It is a clean, western, historical romance full of rich characters and sweet romance. I was recommended this book by a friend as I do prefer my romances to be mostly clean and I was not disappointed.
Katie is a strong, three dimensional character who has both wit and a tragic backstory. I sympathized with her and understood her actions. Both Joseph and Tavish were equally great as characters and they both had depth that I was satisfied with.
The conflict in the story was interesting as it focused on bigotry and prejudice against the Irish and I had never read a story like that before. Yet, it was an interesting and insightful read that I enjoyed.
However, be warned, this is a love-triangle story. I did not know this when I went into it but I am not super opposed to reading love-triangles if they are executed well and I believe this story did just that. I found myself heavily leaning toward one character than the other even though both are equally great. It was one of those books where I was frustrated in a good way and could not wait to see who she ended up picking. If love triangles are not your thing, then this is not the book for you.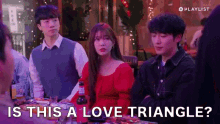 Otherwise, I really enjoyed the story and even shed a tear at the end. I really felt for Katie and was happy with the outcome. I would recommend this to anyone who loves:
Historical romances, specifically westerns
Irish characters
love-triangles
Drama
Clean romance
Book Information
Genre: Western, historical romance
Audience: Adult
Heat level: Clean
Series: #1/6 in the Longing for Home series
Favorite Quote
Rather than pull away, he'd begun rubbing her hand between his. "I suspect, Katie, there's a great deal you hold inside from that time."
"Too much," she whispered. One of his arms slid around her shoulders and pulled her close once more. Katie melted against him, welcoming his warmth and his embrace. She'd expected him to toss her out upon hearing she was no better than a thief. Instead, she was offered comfort.
Book Blurb
Twenty-six-year-old Katie Macauley has placed all her hope in Hope Springs, a small town in the 1870 Wyoming Territory. But if she wants to return home to Ireland to make amends with her estranged family, she'll need to convince the influential Joseph Archer to hold true to his word and keep her on his payroll as his housekeeper despite her Irish roots. The town is caught in an ongoing feud between the Irish and the "Reds" the frontiersmen who would rather see all the Irish run out of town and the Irish immigrants who are fighting to make a home for themselves in the New World. When Joseph agrees to keep Katie on as his housekeeper, the feud erupts anew, and Katie becomes the reluctant figurehead for the Irish townsfolk. As the violence escalates throughout the town, Katie must choose between the two men who have been vying for her love though only one might be able to restore hope to her heart.