The Unseen Heir by Kenley Davidson

My rating: 5 of 5 stars
Against all odds, Leisa has returned to her kingdom, bent on warning those she loves of the dangers beyond their borders. She carries a promise to return to the man who once guarded over her but unforeseen obstacles keep them apart… but for how long?
As soon as I finished the first book, The Faceless Mage, I downloaded the sequel and devoured it in one day. I was hooked.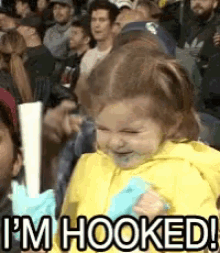 I loved the first book for its slow-burn story filled with political intrigue but the sequel is packed with twists and turns and exciting action. I could not put the book down and I was excited to read what our lovable characters would do next.
Leisa is a great character who is determined to do her part. She does not back down even when she could be in danger. Her fierce bravery and loyalty were admirable characteristics and I wanted to see her succeed. Kyrion on the other hand is just a big, lovable hunk. I love his character arc and was pleased that he learned something valuable at the end as well.
One of my favorite things about this book is how intense the chemistry between the characters are. Even though it is a clean read, the author does a fantastic job at building these electric "almost" moments that reduced me into an internally squealing middle-schooler.
There were many moments where I was like Jake from Adventure Time: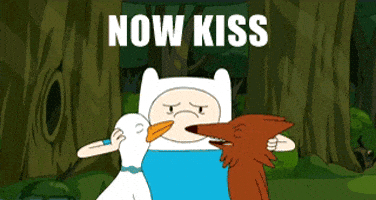 You know it's good when you're anticipating that kiss scene. But, I applaud the author for making those "will they?" scenes into a swoon fest that I'll treasure forever.
Overall, I am thoroughly impressed by this author and this series and will be looking forward to the third book that will be coming out later this year.


View all my reviews
Favorite Quote
How did you know it was me?" For a split second, a tiny smile curved Kyrion's lips, and it almost stopped Leisa's heart. He was gorgeous even when he frowned, but when he smiled? He was irresistible. "I told you before," he said. "I will always recognize you. No matter what face you wear." "But—" "Always." His eyes held hers firmly, allowing no room for doubt. No room for anything but her quickening pulse and the rush of blood to her cheeks. Oh, heaven help her, but he was dangerous. And not just with a blade.
Book Blurb
Against all odds, Leisa has returned home to Farhall with news of Garimore's treachery.
But her reception is far from the hero's welcome she imagined. Instead, she finds herself a prisoner—to the growing fears and suspicions of a man she once considered a father.
To escape, she must forsake everything she once believed in, and leave behind all hope of answers about her past. But if she stays, it means betraying the fragile trust of the man who saved her life in Garimore.
Torn between her duty and her debt, Leisa is forced to flee with Kyrion, leaving behind the only home she can remember for the uncertain sanctuary of Dunmaren—Kingdom of Shadows, home of the night elves. There Leisa must confront her growing feelings for Kyrion, her fear of her own power, and the hostility of a people on the brink of war.
When dire news arrives from Farhall, both Leisa and Kyrion must decide where their ultimate loyalties lie. Can Kyrion find a path to peace that does not require him to give up the only woman he has ever loved? Or will Leisa have no choice but to save the kingdom she still loves at the cost of her own heart?
If you love adventure, mystery, and slow-burn enemies-to-lovers romance, discover the Legends of Abreia, a new romantic fantasy series for fans of Sylvia Mercedes, Miranda Honfleur and Shari L. Tapscott!